What is eduForms?
eduForms is a software application that automates back-office administration. Collect data from customers and route it within your organization for review/approval.

Simple. Powerful.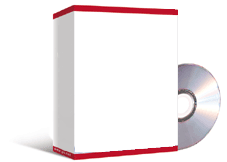 This is the next generation of forms, petitions, and requests, a time and money saver for the Administrator who wants to be on the edge of technology without the capital commitment that sometimes accompanies that decision. This is a tested solution already saving tens of thousands of dollars.
| | |
| --- | --- |
| | Web Access to Forms allowing 24 hour operation 7 days a week |
| | Electronic tracking of each form by staff and students |
| | Has the ability to have multiple decisions made in the order you select |
| | A safe and secure environment for your forms, petitions and requests |
| | A turn key operation on the EduForms.com Secure Server or purchased as on site solution |
| | Action time measured in minutes instead of days |
| | Staff work can now take place at any time |
Some of the forms, petitions and requests created and managed through EduForms.com include:
Transcript Request
Address Change
Curriculum Change
Curriculum Inventory
Help Desk
Petition to Graduate
Course Substitution
Withdrawal
Verification Request
Reentry

Guest Book
Course Repetition
Time Conflict Waiver
Semester Grade Request
Facility Request
Financial Aid and Grant
Leave Forms
Fee Refund
On Line Counseling

Remember you are only limited to your own imaginative use of EduForms.com.
Transcript Request
Address Changes
Curriculum Change
Curriculum Inventory
Help Desk
Petition to Graduate
Course Substitution
Current Applications
Guest Book
Course Repetition
Time Conflict Waiver
Semester Grade Request
Facility Request
Financial Aid and Grant
Leave Forms
Withdrawal
Verification Request
Course Substitution
Withdrawal
Verification Request
Reentry
Withdrawal
Verification Request
Reentry
Fee Refund
On Line Counseling
Fee Refund