What is eduForms?
eduForms is a software application that automates back-office administration. Collect data from customers and route it within your organization for review/approval.

Simple. Powerful.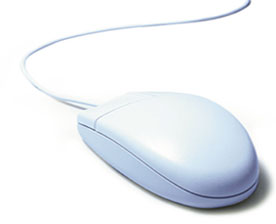 Capture & Process data more efficiently

From applications to transcript requests, many institutions begin with a user filling out a form. To improve customer service and reduce costs, institutions need a more secure and structured way to provide rich form-filling environments, as well as integrate the data captured into defined institutional processes.

EduForms.com solutions provide flexible methods for capturing data online for the convenience of your users. Prepopulated form fields and validations help ensure data is accurate and complete. The captured data can then be processed and integrated into enterprise applications and processes.



For Institutions

Streamline data capture processes.

Increase quality of customer service and decrease response times.

Eliminate process redundancies and inefficiencies.

For Users

| | |
| --- | --- |
| | |
| | Shorten waiting times. |
| | Timely response to user needs. |
| | Self Service. |
| | |
| --- | --- |
| | Real-time for the office supporting the form. No paper to be lost. |
| | Real-time in its ability to track from office to office, to keep the process moving, and never be misplaced in the paper shuffle. |
| | Real-time decisions from faculty and staff. |
| | Plus, it gives the forms requester real-time information on the process and its outcome on line. |
Transcript Request
Address Changes
Curriculum Change
Curriculum Inventory
Help Desk
Petition to Graduate
Course Substitution
Current Applications
Guest Book
Course Repetition
Time Conflict Waiver
Semester Grade Request
Facility Request
Financial Aid and Grant
Leave Forms
Withdrawal
Verification Request
Course Substitution
Withdrawal
Verification Request
Reentry
Withdrawal
Verification Request
Reentry
Fee Refund
On Line Counseling
Fee Refund